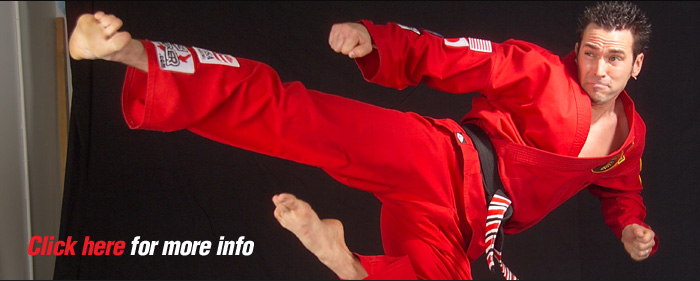 1 MONTH FREE
MARTIAL ARTS TRAINING
THE OFFICIAL WEBSITE OF JASON DAVID FRANKS RISING SUN KARATE ACADEMY!
CONGRATULATIONS!
You have taken your first step towards obtaining a higher quality of life through Black Belt Excellence! Kyoshi Jason D. Frank and his staff have been changing the lives of students for over 2 decades.
Through internationally recognized and award-winning programs, we are seeing adults reach fitness goals, break addictions, and push themselves to new levels. Members of our children's programs are seeing higher academic performance, confidence levels on the rise, and better attitudes through the use of our 3 Laws of Concentration.
Our staff is here to do the same for you and your family. Our main goal is to help you reach yours. Whether you are looking for Karate, Muay Thai, Boxing, Jiu-Jitsu, or MMA...whether you are looking to get into shape, learn self-defense, or learn more about yourself and your abilities...you have come to the right place.
WELCOME HOME!
follow us
Promotion
Sign up and receive 30 days free NO STRINGS ATTACHED! Click HERE to sign up NOW!